We produce paper rolls since 1980
Prodyver is an Italian company situated in Northern Italy, 20 km from Venice. Established in 1980, it manufactures three main kinds of paper products: Tissue, Kraft masking paper and Non-woven.
With our range of products we offer wide options to the collision repair and refinish industry, mechanics, garage and industrial requirements . Our sales are entirely covering the domestic market while 52% of the turnover is deriving from export sales actually distributed in 55 countries. Our strategy has always been focused to offering products that combine quality and performance.
We have been packing our rolls for 39 years with a custumize five colours nylon. The success of this packing encouraged us to elaborate 3 main brands: Prodyver – Contebo – Dipros. To the customer it has been given the opportunity to choose among the three brands in order to be recognizable in the distribution channel. Alternatively, the packaging can be tailor made with a sticker reproducing the customer's logo.
1980
We produce paper rolls since 1980
We can produce paper rolls in 3 different kinds
• Tissue – hands' cleaning rolls
• Kraft masking paper – paper rolls for bodyshops
• Non woven rolls – rolls for special applications
• Hygiene toilet products
1980
Kraft masking paper
Since 1980 we produce high quality monoglazed Kraft masking paper 40 gr/m².
2004
We are the first Italian company producing a hand cleaning roll having 3 plies
• Tissue – the 3 plies considerably increase the absorbency performance and the mechanical resistance, the ideal product to be used in the world of work.
2019
We are the first Italian company producing a hand cleaning roll having 4 plies
• Tissue – the 4 plies bring more softness to the mechanical resistance.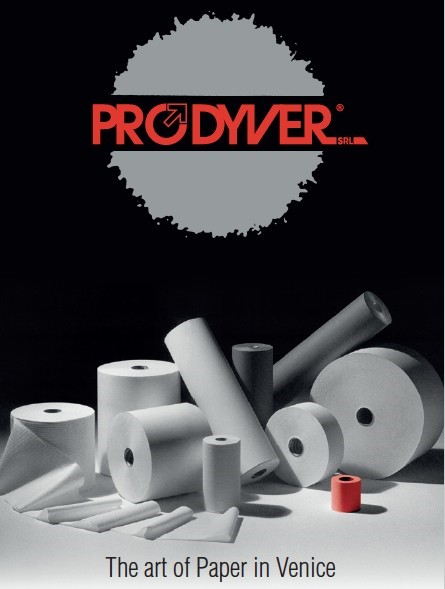 Partners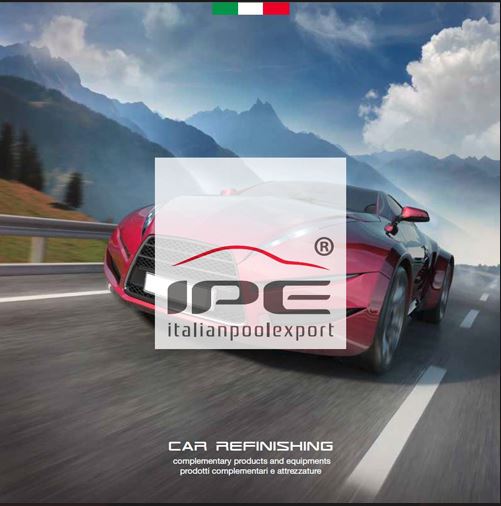 IPE Group – Italian Pool Export
Prodyver is partner of IPE – Italian Pool Export: a partnership project, born in May 2016, encouraged and supported by some Italian companies to present to the world the excellence of production and specialization in the distribution of products exclusively "Made in Italy" for the sector: car refinishing.
A pool of companies among the most referenced in Italy, leader of products defined consumables (excluding components), have decided to combine their expertise to offer various operators around the world with new ideas and new solutions.